by Sunny Chawla |October 25, 2017 |35 Comments | Social Media Marketing | Instagram for Business, Instagram Marketing, Instagram new Version, Instagram Updates, Social Media Marketing
2017 is the successful year for Instagram. This year Instagram has rolled out some great new features to improve the experience for its users and marketers both.
Upgrade Instagram new version includes a creative tool for its stories and a new way to engage customers or viewers with polling stickers. It also expended some of its features from which most of us are familiar, Including the Shopify Integration and comment controls.
In this post, we're going to take a closer look at upgrade Instagram new version and what they mean for your business.
Upgraded Instagram New Version Include Shopify Integration
Shopify integrated with Instagram shopping features help thousands of merchants to expand their business quickly on Instagram. This features help businesses to use Instagram as an additional channel. Currently, these features use Facebook's product catalogue to make accessible to tag products in images.
Once you've been granted access and have your product catalogue set up on Facebook, this product can easily be integrated with Instagram in just a few clicks. After you do this, you can tag any new picture with products contained in the catalogue.
All Shopping product will appear with small shopping bag icon in the top right-hand corner of the post.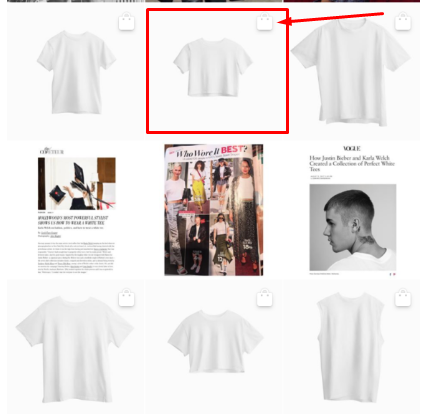 This type of features on Instagram will help e-commerce businesses to increase their sales, and it is easy for users to convert on mobile.
Instagram Polling Stickers
Constant Instagram Updates helps Instagram to gain more users for the platform.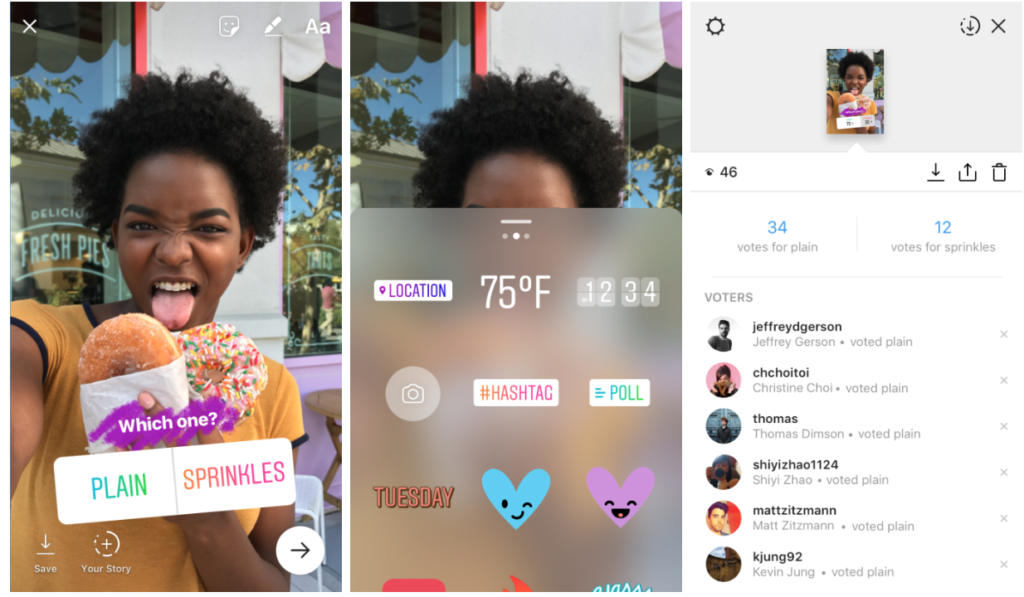 Now new polling stickers allow you to ask a question and you provide two answers that users can choose from. The default answers are "Yes" or "No" But it also gives you the freedom to choose between two different options. As a business person you can ask your customers to pick two products, or for fun, you can ask them to pick shoes worked better for night or day.
People will tab the answers according to their choice, and you will be able to see the answers in the real time. You can easily watch vote of the person and viewers will able to see which options are currently in the lead when they view your story. This is a new creative idea to engage with your customers or your friends through your stories. And Give you the accurate rate of viewers who view your stories and using interactive polls will give you the opportunity to get much more tangible results and build up social proof through the feature.
Upgraded Instagram New Version Come Up With Creative Tools for Stories
Thinking of making your story more creative and catchy? This new update creative tool for stories will help you out.
Using this creative tool you can add text, stickers or new design elements to your stories on Instagram.
While making your stories on Instagram, you must have noticed blue lines these lines are used for the alignment for your stories.They'll help you centre your design elements, and They'll indicate if any of your design elements might be covered up when someone's watching your story.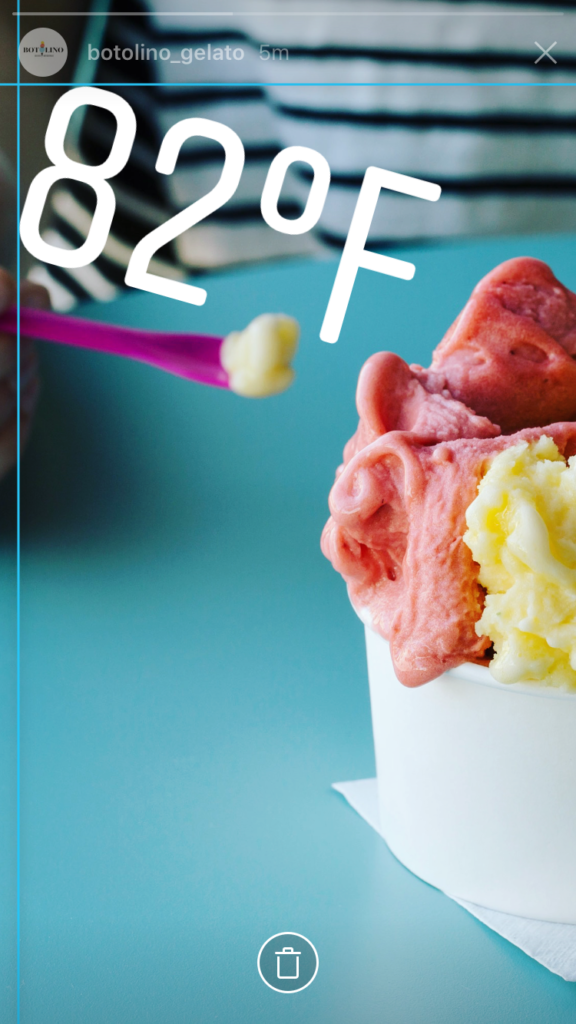 Even this feature of Instagram will help you to detect right theme and colour for your stories. If you're struggling with the design aspects but need to turn around mass amount of quality, this can be a pretty big help to guaranteeing your stories look good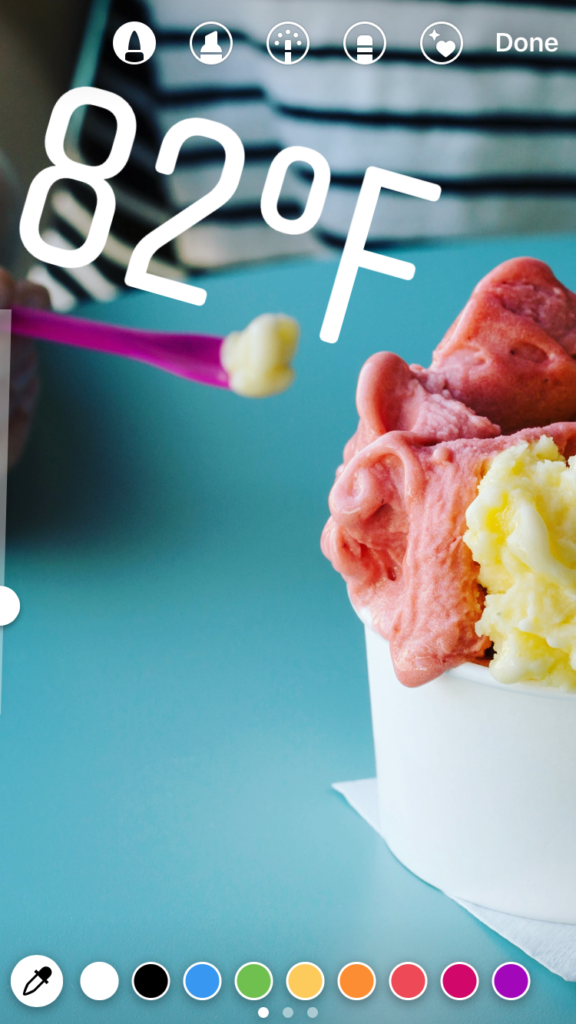 With the help of Creative Shop team at Instagram, here are some of the different ways that businesses and brands can take advantage of the various creative tools on Instagram Stories and create engaging, vertical content for their audiences.
Below are the some updated features of Instagram Stories used by Businesses interact with their customers
Progress Bar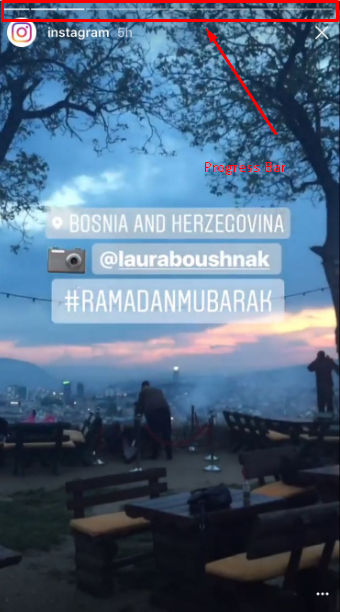 This timekeeper is the excellent way to see how our audience consumes organic stories.
Profile Photo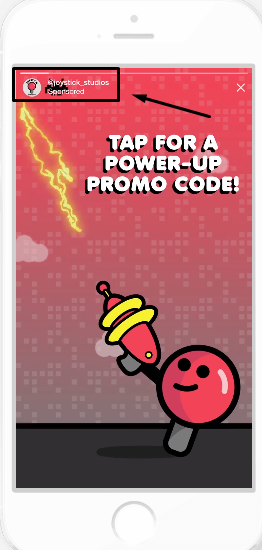 The profile photo (in the top left) is a simple yet great way to motivate customers to navigate and learn more about your business
Emojify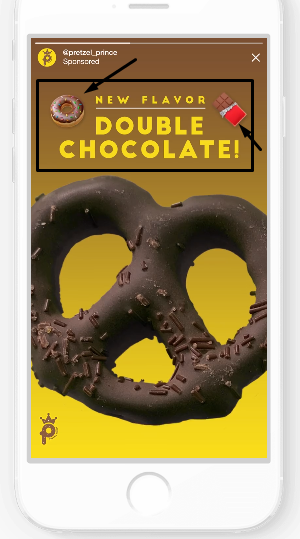 Gives you the freedom to add text with emojis to your brand stories and make it more creative and customise and help you to make your story stand out.
Pause
Businesses and brands use the pause feature to interact with people and share something fun within their adverts.
Improved Comment Controls
A few month back Instagram Updates team comes up with new comment moderation features.
# You can block comment contains offensive language.
# Choose who can comment on your post. This can include everyone, but you can also limit commenting privileges to specific groups of people. Limited options include those who follow you, people you follow, and these two groups combined.
# Block certain individuals from commenting on your posts.
# Use the offensive-language blocking filter in Arabic, German, French, and Portuguese in addition to English.
Conclusion
Test out the Instagram New Version features and boost your business engagement in a new way. Feel free to share your thoughts in the given below comment box.